"To be in that place of truth, peace, healing, responsibility, humbleness, and integrity as we work towards building a better world for future generations"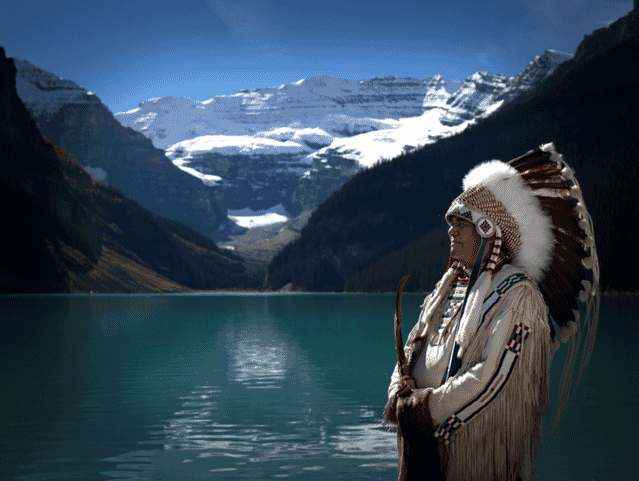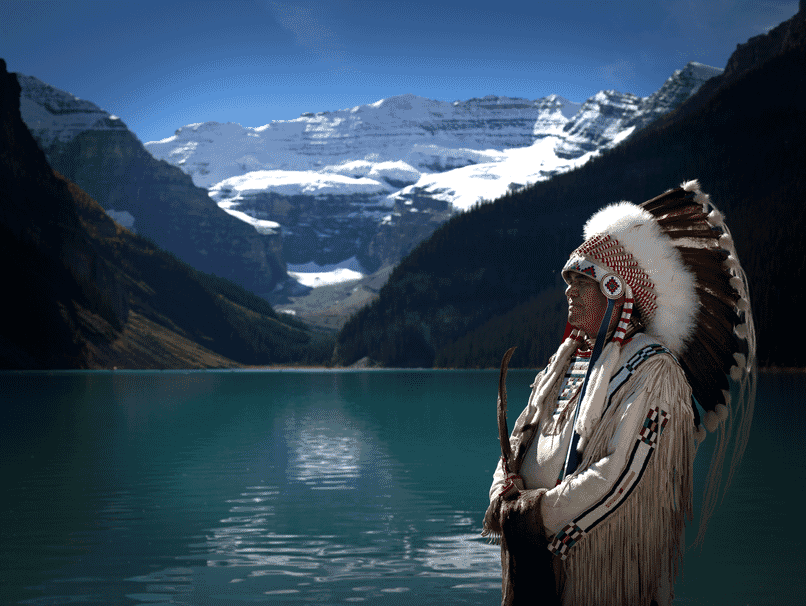 WHO IS ALVIN MANITOPYES ?
Alvin is of Plains Cree and Anishnawbe ancestry and is an enrolled member of the Muskowekwan First Nations, Saskatchewan, Canada. He was taught the importance of preserving ancient Indigenous knowledge and interpretation of natural laws according to the teachings of his Elders. He is recognized as an accomplished traditional dancer on the North American pow-wow circuit.
Alvin is the founder of Earthcode Enterprises Ltd, a First Nations owned and operated company that provides consulting services in areas of business development, strategic planning, truth and reconciliation training, cultural sensitivity training, Indigenous tourism events, and joint venture partnerships projects on First Nations lands in Canada.
Alvin draws upon 17 years public service experience with the Public Health Agency of Canada, Secretary of State, and Employment & Immigration Commission. He has also been employed with the First Nations University of Canada and Alberta Justice as a Gladue report writer.
Alvin is recognized as an Indigenous leader serving on several official delegations representing First Nations people at United Nations conferences and NGO/Indigenous gatherings addressing Indigenous rights and environmental issues in Rio de Janeiro, New York, Geneva, Guatemala, Norway and throughout North America. For the past 4 decades he has been promoting Indigenous rights, Treaty protection, environmental protection, and Indigenous world views.
Alvin's notable achievements include co-founder of an Indigenous alternative high school called the Plains Indian Cultural Survival School, granted initial funding to the Awotaan Healing Lodge to create a shelter for Aboriginal women, organizer of the first national First Nations gaming conference, which prompted the Government of Alberta to develop a gaming policy for on-reserve gaming operations, declared Nose Hill as an Indigenous sacred site which prompted the City of Calgary and the Alberta government to classify the hill as an official park, creating Canada's largest urban park, and initiator of a national Aboriginal environmental training program, BEAHR sponsored by Eco-Canada.
Alvin has worked closely with transnational corporations, universities, civic and First Nations governments in developing and delivering cultural sensitivity training sessions, community engagement and consultation processes, capacity building initiatives, and land base cultural experiences.
Alvin has earned special recognition for his exceptional presentations and training focussing on Truth and Reconciliation initiatives which include Indigenous realities, world views, and paths of resistance and resiliency.
Alvin is the 2022 winner of the Chief David Crowchild Memorial Award. It's a civic award that recognizes demonstrated leadership in building relationships and promoting goodwill between Aboriginal and non-Aboriginal communities in Calgary.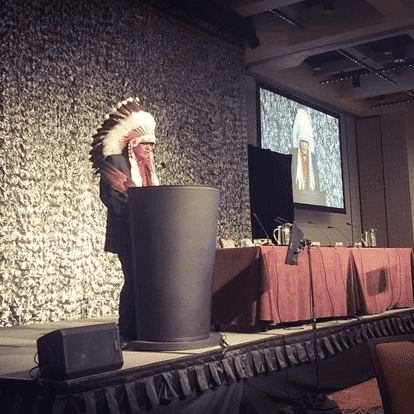 INDIGENOUS CULTURAL SENSITIVITY TRAINING FOR STAFF DEVELOPMENT
TRADITIONAL KNOWLEDGE BASED WORKSHOPS FOR HEALTH AND WELLNESS AWARENESS
TRADITIONAL TEACHINGS BY INDIGENOUS KNOWLEDGE HOLDERS AND ELDERS
TRUTH AND RECONCILIATION TRAINING AND PRESENTATIONS
INDIGENOUS CULTURAL EXPERIENCES FOR INTERNATIONAL TOURISM AND INDIGENOUS TOURISM DEVELOPMENT
SPIRIT AND INTENT OF TREATY KNOWLEDGE
BUSINESS AND INFRASTRUCTURE DEVELOPMENT
ORGANIZATIONAL DEVELOPMENT AND STRATEGIC PLANNING
AGRO-TECHNOLOGY GROWING SOLUTIONS
A very great vision is needed and the man who has it must follow it as the eagle seeks the deepest blue of the sky. Upon suffering beyond suffering, the Red Nation shall rise again, and it shall be a blessing for a sick world. A world filled with broken promises, selfishness and separations. A world longing for light again. I see a time of Seven Generations when all the colors of mankind will gather under the Sacred Tree of Life and the whole earth will become One Circle again." Crazy Horse, Lakota
First of all, I feel it's important to create safe ethical space to ensure constructive dialogue is conducted where everybody's views are respected and valued. To share that common ground, where we are all connected within a circle of equality, where no one is above nor below one another. It's vital to work together to achieve meaningful reconciliation. I have a passion for reconciliation and a strong desire to move reconciliation ahead in a positive manner amongst all peoples and sectors of Canadian society. I have always strived to share and promote my own "Indigenous worldview" by making references to the oral history, traditions, value systems, and ceremonies of my people as well as my own experiences
1. Rights Based Economics
2. Respect for Mother Earth
Mother Earth provides adequate sustenance and life for the winged ones, the crawlers, the water beings, the four legged, and the two legged. All plant life is sacred, and harvesting must be done with offerings and gratitude. We do not own Mother Earth. We borrow the earth from the unborn.
3. Respect for Indigenous Peoples Connection to The Land
We recognize the close spiritual and cultural connection Indigenous peoples have to the land and the environment. We support Indigenous peoples in their obligations as caretakers of the land and to conduct our business accordingly in an environmentally responsible and sustainable manner.
4. Collaboration and Leadership
Earthcode promotes responsible economic development in a way that provides economic prosperity, promotes social well-being and preserving a healthy environment. We will endeavor to develop a thriving industry that will allow Indigenous communities to be vibrant, diversified and sustainable. A partnership and relationship based on honesty, transparency, mutual respect and trust.
5. Respect for People
As a foundation for positive relations, Earthcode will respect all people in processes of engagement. We will listen to the voices of the community leaders and Elders who understand the history and realities of their people.
6. Green Technology Innovation
People and communities should have opportunities to benefit from innovative green energy technology and increase opportunities in areas of employment, business development, education, training and community investment.
OUR APPROACH TO FIRST NATIONS GOVERNANCE
Clients who utilized my services include:
The City of Calgary
Mount Royal University
Calgary Police Services
Imperial Oil Ltd
Indigenous Tourism Alberta
Halliburton
Atco Corporation
Native Women's Association of Canada
United Nations Association of Canada
Calgary Board of Education
Canadian Association of Legal Administrators
First Nation and Metis organizations.