Emergency Medical Supplies For Indigenous Communities
THREE-PLY SURGICAL MASKS
Fluid resistance: 170 mm Hg
Filtration Efficiency : BFE 98% PFE 98%
Breathaility Delta P: 5,0 mm H20cm2
Flame Spread: Class 1 meets
Dimensions: 17.5cm X 9.5 cm
Color: Blue
High quality, medical use, 170 mmhg
CE certificate from Nelson Labs, USA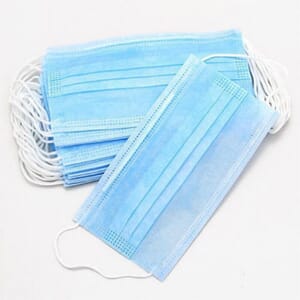 THREE-PLY SURGICAL MASKS

RETAIL PRICE: Please call us to get best prices

MINIMUM ORDER OF 500 FOR COMPANIES / COMMUNITIES

GOVERNMENT MINIMUM ORDER IS 10,000. PRICE NEGOTIABLE
GOOD QUALITY COVID 19 ANTIBODY RAPID TEST KIT 2019-NCOV RAPID TEST DEVICE IGM/IGG COVID 19 ANTIBODY DETECTION KIT
This assay use highly specific antigen-antibody responses, highly sensitive patent
markers, and immunochromatography. Test card containing package is advance in
glass fiber has the patent protection on the membranes of the gold tag 2019 new
coronavirus antigen expression and fixed on the membrane resistance test area (G) of
rat IgG antibody and test area (M) of rat IgM antibody against people and qc area (C)
the sheep to test the resistance to mouse IgG, add 1 drop of sample (about 30 ul) to
detect sample card with hole (S), and then add 3 drops (about 120 ul) diluent added
sample hole (S), chromatography. If the sample contains 2019 new coronavirus
specific IgG/IgM antibody, and the package is in advance in gold tag on a glass fiber
membrane antigen of 2019 new coronavirus expressed in combination to the upper
analysis, can then be fixed on the membrane test area (G) of mouse anti human IgG
antibody or (M) of rat resistance IgM antibody combined with capture, red stripe, can
determine the corresponding IgG and IgM.
TESTING KITS

RETAIL PRICE: Please call us to get best prices

25 TESTING KITS PER BOX MINIMUM ORDER IS 500 TESTING KITS (20 BOXES)

ORDER OVER 10,000 KITS: PRICES NEGOTIABLE
COVID-19 Testing Kit Type: Pathological Analysis Equipment
Place of Origin: Jiangsu, China
Warranty: 2 years
After-sale Service: Online Technical Support
Product name: L Coronaviruse IgG/IgM rapid test
Specimen: FInger blood / serum/ plasma
Certificate: ISO 9001 / ISO 13485
Size: 3.00 mm
Packing: 25 tests/box
Storage: 2-30 degree Celsius MOQ: 200 pcs
Response Time: 10 minutes